Search
J.W. Speaker H4 LED GLOBE DIRECT FIT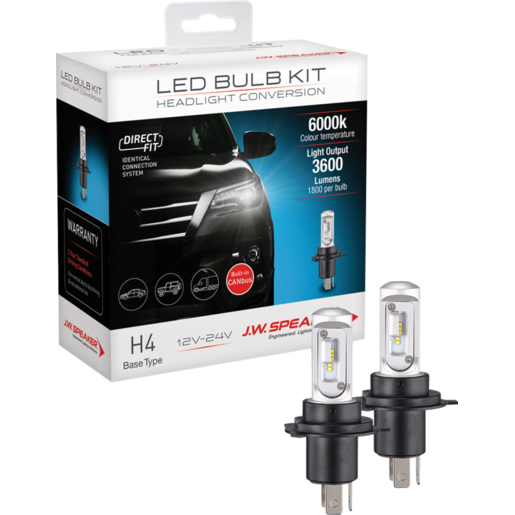 J.W. Speaker H4 LED GLOBE DIRECT FIT
$196.00

(inc GST)

Postage for this will not be included in the final price of this order. You can either pick up this item, or we can quote on postage, after you place your order

uPGRADE YOUR HALOGEN GLOBES TO LEDS

These globes have a white colour temperature of 6000k, while emitting 3600lumens.

These globes are a direct fit for all H4 mounts. No wiring or adjustments required. Just plug & play.
6 LED chip per beam – 25W

1800 Lumens per bulb

6000K colour

Ultra long life

12-24V Multivolt

Shock resistant

Will operate in temperatures -40/+130°C

IP65 Weather resistant

Internal driver and CANbus technology
Extra Details:
This kit is NOT ADR/ECE/DOT approved.
Contact us if you require assistance.
Related Products